Name: Megan
Age:Sixteen.
Location: Dearboring, Michigan.
Gender: Female.
Status(post pictures): I'm single.
How did you find us?: Someone promoted it in my journal.
Who promoted you?:Anonymous
Top 5 Favorite movies: Wayne's World. Dumb and Dumber. The Little Mermaid. Thirteen. Spun.
Top 10 Favorite Bands:From Autumn To Ashes. The Postal Service. Yeah Yeah Yeah's. Avenged Sevenfold. Boy Sets Fire. From First To Last. Chicks On Speed. Sneaker Pimps. The Mars Volta. Ima Robot. Daughters.
Favorite song at the moment and why?: "Teenage Dirtbag" – Wheatus; because it's ALWAYS stuck in my head.
What's the hottest thing about you?: Uhhhh..my eyes..I guess.
What's the worst thing about you?: Weight. Height. Bad jawline.
What's your take on drugs?Alcohal?: I've done both; they're not all that great. Alcohol is spelled wrong btw.
Tell us some of your role models and why: PJ Harvey, Bjork, Katy Rose. They're all incredible artists that tell it like it is.
Tell us something amusing: I can show you something amusing..



Tell us a secret: I'm naturally platinum blonde.
Promote us to 1 community, and your user info. Show us the link:
http://www.livejournal.com/community/omgpromote/332335.html
http://www.livejournal.com/userinfo.bml?user=amefja

Make a salute picture for xhxwt_damnx with your face in the picture: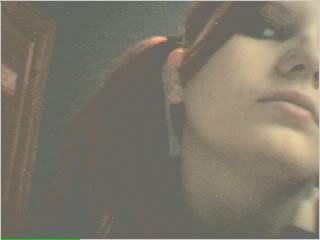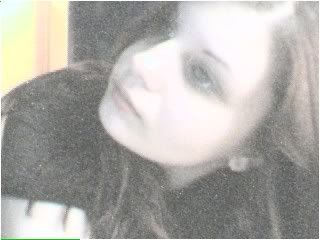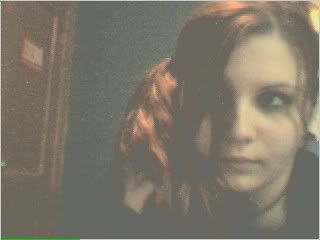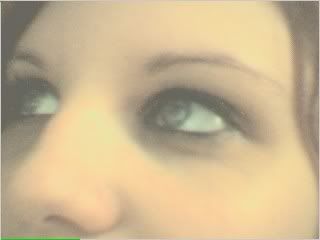 Post a 100x100 picture for the accepted/rejected list:</b>